COMPRESSED AIR SUPPLY:
Pressure: min. 5kg/cm² Volume: min. 190 L
WATER SUPPLY:
Line pressure: min. 1.5kg/cm²
Consumption:
First flushing & outside rinsing: filtered tap water approx. 4 liters/cycle
Second flushing: filtered deionized water approx. 1.5 liters/cycle.
ELECTRICALS:
Washing machine: 110V/3A 220V/1.5A
Ampoule loading device: 110V/2A 220V/1A
WEIGHT APPROX:
Washing machine: net 229kg, gross 300kg
Ampoule loading device: net 115kg, gross 150kg
DIMENSION APPROX:
Washing machine: 130cmWx110cmDx160cmH
Ampoule loading device: 50cmWx125cmDx100cmH
CAPACITY :
60Hz 50Hz
1ml Ampoules 324 pcs/rack 19440/Hr. 16200/Hr.
2ml Ampoules 225 pcs/rack 13500/Hr. 11250/Hr.
5ml Ampoules 150 pcs/rack 9000/Hr. 7500/Hr.
10ml Ampoules 120 pcs/rack 7200/Hr. 6000/Hr.
20ml Ampoules 100 pcs/rack 6000/Hr. 5000/Hr.
Capacity varies as washing head/rack depend on body diameter of the ampoules.

FEATURES:
1. Fine and solidly constructed for clean and trouble free long term operations; All stainless steel contact and cover surfaces, all lubrication and service points in lower compartment, complying cGMP regulations.
2. Fine-Setting fill pumps ensure most accurate liquid dosings; All liquid passage parts can be easily disassembled for thorough cleaning and sterilization.
3. No-Ampoule-No-Fill safety device for individual ampoules avoids liquid loss & spillage.
4. Variable fill speed and individual flame nozzle controls guarantee fine and sure seals.
5. Both pre-and post-filling of N2 are possible.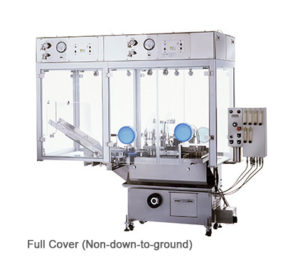 Model Capacity Dimension
AFS-5 1-2ml 5000-6000 pcs./hr. No Cover:
5ml 4000-5000 pcs./hr. L 2050 x W 1000 x H 1350 (mm)
Full Cover (Non-down-to-ground):
AFS-20 10ml 3500-4000 pcs./hr. L 2440 x W 1090 x H 2125 (mm)
20ml 3000-3600 pcs./hr. Full Cover (Down-to-ground):
L 2080 x W 1200 x H 2178 (mm)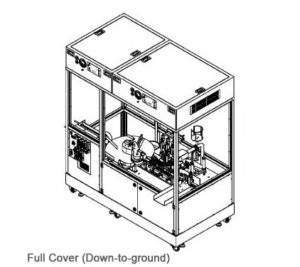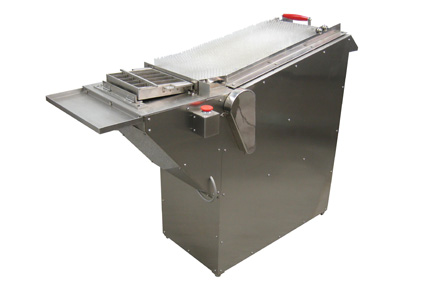 Feature:
Auto loading device & saving time.
Reducing contrived contact & pollution.
Capacity:
1-2ml. About 324 amp./40sec
3ml. About 225 amp./40sec