High Speed Filling Lines for Pharmaceutical & Food (100 BMP to 600 BMP).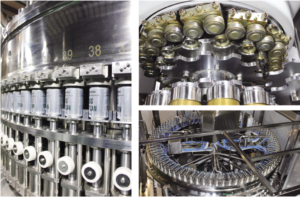 Bottle Filling & Packing:
Suitable for filling & packaging all PET and glass bottles of different sizes and shapes.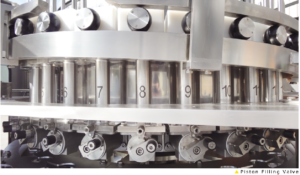 Piston Filler:
Piston filler is suitable for filling both liquid and viscous products.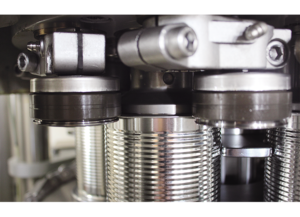 Can Seamer:
Seamer is suitable for seaming all kinds of round cans.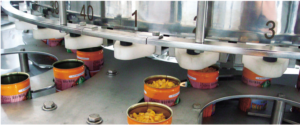 Solid Filler:
Solid filler is suitable for filling every kind of solid products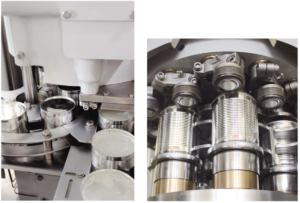 Can Filling & Packaging:
Suitable for filling & packaging 2- & 3-pieces steel, aluminum, paper, or plastic round cans

Liquid Filling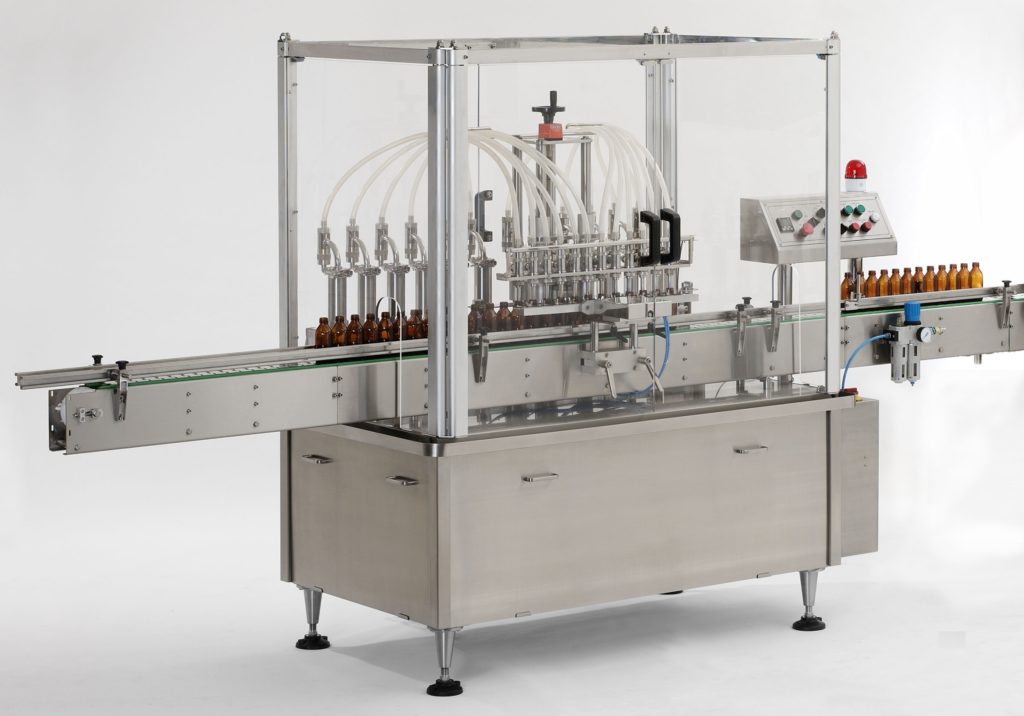 Product Features:
This is an automatic liquid filling machine of volumetric filling type, applicable in liquid of low viscosity. It is a straight-line system using pneumatic cylinders and other sensors with PLC control for bottle positioning and liquid filling without spillage and meeting cGMP rules. It is easy in operation, short change-over time for different containers, thus very economical for one-machine-multiple application operation. The automatic filling operation includes applications in chemical, pharmaceutical, food, cosmetic and detergent industries.
Major adjustment
It allows for adjustment of filling volume for all filling cylinders at the same time. Operation is quick and easy.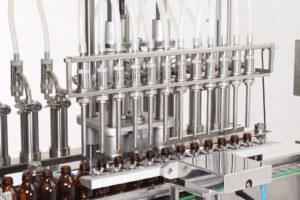 Liquid Filling
Filling pump adopts volumetric positive displacement design. SS # 316L is used for liquid contact parts. Filling nozzles are equipped with drip free devices. During filling, bottles are clamped to allow precise insertion of nozzles. Simple in disassembly of filling components and ease in cleaning, meeting cGMP rules.
Minor adjustment
It allows for minor adjustment of each filling cylinder to achieve fill volume accuracy of +/- 0.5%