System accessories
Our line of monitoring and control units for vacuum systems is unmatched when it comes to reliability. We focus on the overall solution, down to the last detail. We are fully aware that top quality components are as essential as designing vacuum pumps and suction cups that are in a class apart. You will find everything you need to monitor and control vacuum systems here. Reliability, economy and accurate control/monitoring are the common denominators.
Mounting elements
The mounting element programme consists of mounting brackets, height adjusters, level compensators and suction cup extensions. The parts are designed to fit together for different sizes and applications.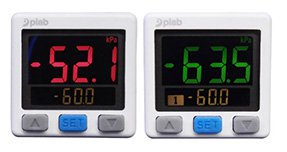 Vacuum switches
Our line includes inductive universal, electro-mechanical and pneumatic vacuum switches that are pre-set or adjustable.
Energy saving
Our piSAVE products are a group of products that has as a function to save energy in various applications. The piSAVE products enhance an existing vacuum system; either at the suction cup or at the vacuum source.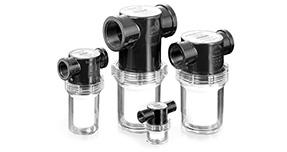 Vacuum filters
To filter dust and other small particles from the vacuum flow. Reduces the risk of operation breakdown or stoppage in the pump.
Level compensators
Adjust differences in levels, for example on lifting devices with several suction cups. There is then less demand for exact positioning of vacuum handling device. Level compensators will also provides a certain degree of shock and vibration absorption.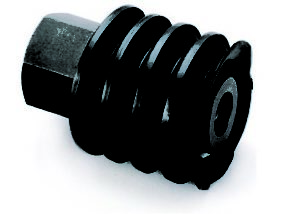 Ball joints
To avoid bending stress, a suction cup can be fitted with a ball joint.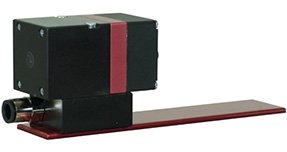 Regulators
Different vacuum pumps need different feed pressure for optimum performance. A filter regulator can easily be manually set to a desired pressure level, and be used to eliminate particles from the compressed air. A pilot regulator can be used to automatically set the feed pressure according to your needs.
Valves
Choose between solenoid, electrically or vacuum-controlled valves. The vacuum controlled valve (Vacustat) shuts off the flow of compressed air to the pump when the pre-set level is reached, and consequently the consumption of compressed air is minimised.
Silencers
Reduce noise from exhaust with a flow-through design.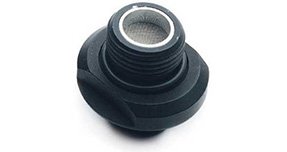 Fittings
A variety of fittings for suction cups.